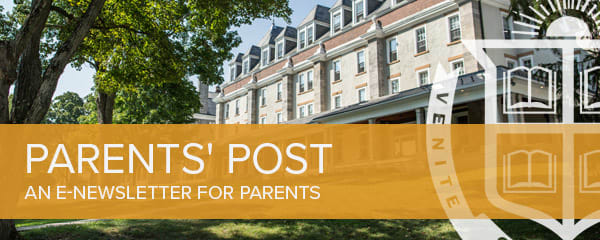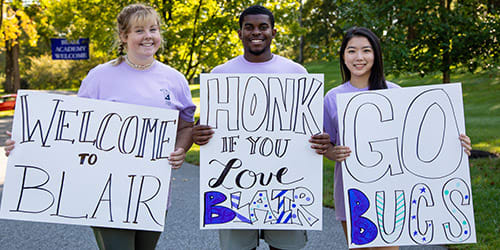 Welcome back!
It is with great excitement that we welcome students back to campus for the start of Blair's 174th year. We look forward to this year feeling a bit closer to a "normal" Blair. We begin welcoming students back on August 23 for football preseason and will have all students here by September 5. I hope to see you at one of our parent receptions during our registration days, and as always, please feel free to contact me with any questions or concerns as we draw closer to the beginning of the school year. I can't wait to see everyone as you arrive on campus!

Warmly,
Susan Long P'13 '16 '20
Assistant Director of Advancement for Parent Relations
(908) 362-2033
longs@blair.edu
Monday August 23
Preseason football registration (by coach invitation only)
Sunday August 29
Prefect & senior leader registration
Tuesday August 31
Pre-season registration (by coach invitation only)
Tuesday August 31
Parent volunteer luncheon & meeting
11:30 AM
Friday September 3
International family luncheon, Sharpe House
Friday September 3
International student registration
Sunday September 5
Final registration
Monday September 6
Full day orientation program for all students
Monday September 6
Convocation (required for all students)
7:00 PM
Tuesday September 7
Classes begin
Saturday September 11
Closed Community Weekend
Saturday September 18
Closed Community Weekend
Monday September 27
Classless Monday
Thursday October 21
Family Weekend parent reception, Brook Hollow Winery
7:00 PM - 9:00 PM
Friday October 22
Family Weekend
Saturday October 23
Family Weekend
Monday October 25
Classless Monday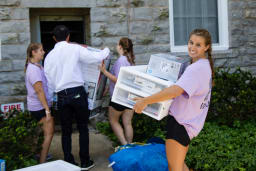 Registration 2021
Registrations begin next week with pre-season football on Monday, August 23. You can click here to access more information and each individual registration day schedules.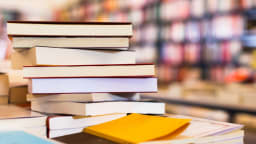 Order Textbooks Online for 2021-2022 School Year
Families began ordering textbooks online for the 2021-2022 school year on Wednesday, August 11.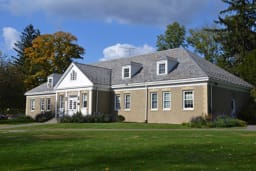 J. Brooks Hoffman '36 Health Center
All health forms for the 2021-2022 school year were due by August 1. If you have not completed your student's health forms, please do so as soon as possible. All forms must be submitted online before students arrive on campus.
For important information regarding impact testing, our pharmacy account and other health center frequently asked questions, click here. Please email questions to healthcenter@blair.edu.
Blair International Families
Please join us for a luncheon at Head of School Peter Curran's home for all international families on Friday, September 3, the day of international student registration. It is a wonderful opportunity to get to know other families who are also coming from far away, as well as some faculty and administrators.
We would also like to invite new international parents to spend a few minutes meeting individually with Mr. Curran. Appointments for the afternoon of Thursday, Sept. 2 or the morning of Friday, Sept. 3 can be made by contacting Susan Long at longs@blair.edu.
Associate Head of School Ryan Pagotto will host dinner for new international parents and students at his home from 5:30-6:30 p.m. on Friday evening.
Click here for the full international registration day schedule.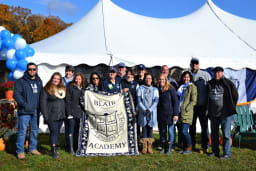 Parent Volunteer Luncheon and Meeting
To learn more about volunteering and getting involved at Blair, all are welcome to join us for a luncheon and information session at Blair on August 31. We will also host a Zoom meeting on Thursday, September 9 at 6 p.m. for anyone interested, but unable to attend the luncheon. Click here for the Zoom link.
If you already know you'd like to become a parent volunteer, please click here to view Blair's volunteer opportunities and register, or click on Volunteering on the right side of the Current Parents section of Blair's website to sign up and get more information.
Feel free to contact Catie Urfer, advancement associate, at urferc@blair.edu or Susan Long with any questions you may have regarding volunteering opportunities.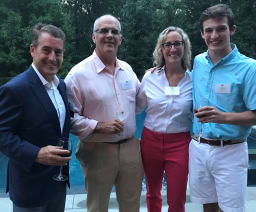 Parent Receptions on Pre-Season and Final Registration Days
While on campus, please join us for one of our parent receptions at Sharpe House starting at 2:15 p.m. on August 31, pre-season registration day, or on September 5, the final registration day. This is a wonderful opportunity to meet new parents and catch up with friends.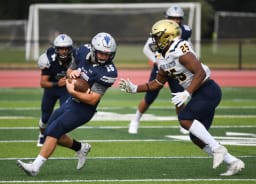 Fall Athletic Events
Go Bucs! Come out and support our Blair Bucs as we begin our fall 2021 athletic season. Click here to view Blair's athletic schedule and recent scores. To watch livestreamed events, click here. For the latest sports news, follow the athletic department on Twitter (@blairbucs) or Instagram (blair_athletics).
Ceramic Artist Kristin Muller Opens The Romano 2021-2022 Gallery Season
From August 17 through September 18, multimedia artist Kristin Müller opens the Romano Gallery season with an exhibit exploring the natural world titled "Interpretation and Iteration: An Exploration of Ideas and Visual Language in Clay and on Paper." Using a selection of wood-fired ceramic vessels, clay mono prints and prints on paper, the artist draws from different interpretations of the natural world, wabi-cha aesthetics, gesture and surface design.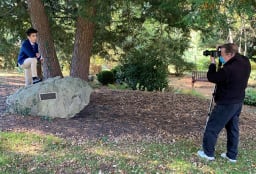 Fall Underclass and Senior Portraits
Highpoint Pictures will be on campus Monday, September 13 to take portraits of underclass students from 8:45 a.m. to 3:00 p.m. We encourage all freshman, sophomores and juniors to have their picture taken, although it is not required. For more information about underclass portraits, click here.
Senior portraits will be taken by photographer Justin Baiter. Portrait seatings will begin as early as the second week of school, so be sure your senior has appropriate attire: ties/jackets, appropriate length/fit dresses or tops and pants/skirts. Portrait seatings are free as the photos will be used for yearbook publication and parents will be invited to purchase photos from the photographer. Information on senior portrait proof previews, ordering and pricing will be forwarded to parents as soon as it is available.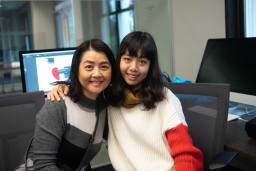 Family Weekend and Grandparents' Day
Mark your calendars for Family Weekend, October 21-23. Click here to visit the Family Weekend page, which will be updated as more information becomes available. It's not too early to make hotel reservations. Look for your 2021 Family Weekend mailed invitation in early September.
Save the date for Grandparents' Day, scheduled for April 20, 2022. If you would like your parents to receive updates from Blair, please click here to fill out our Grandparent Information form online.
Please note that with every on-campus event, we will update you on the latest COVID-19 protocols that we will be asking visitors to follow.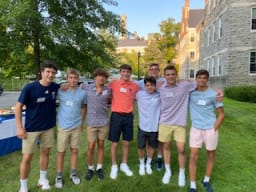 New Student Summer Welcome Reception
We had a wonderful time welcoming our new students and their families to Blair at our summer reception that was held on July 28. Delicious food, student led tours, games and lots of conversation made the evening a nice kick-off to the new school year. You can click here to see pictures from the event.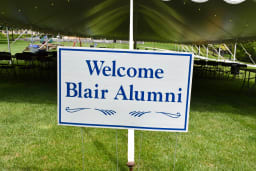 Reunited in the Place That Brought Us Together: Alumni Weekend 2021
In what promised to be an outstanding celebration of camaraderie, alumni reunited for a single-day celebration on August 14, with festivities kicking off the night before to honor the 25th and 50th reunion classes.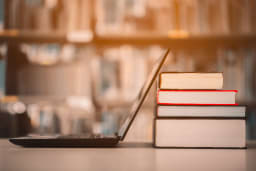 Mini-Seminar Series Offers Unique Summer Learning Experience
While most of Blair's students and faculty are enjoying time off before the start of the 2021-22 school year, a group came together over the summer holiday for a series of unique learning opportunities.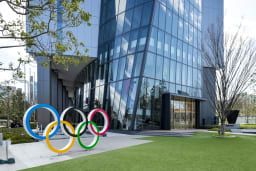 Former Blair Buc Michael Tobey '12 Made Olympic History
Born on October 10 at 10 a.m. and weighing 10 pounds, former Blair Buc Michael Tobey has spent his entire basketball career, from high school to professional leagues, wearing the number 10 on his jersey. Since he secured a spot in the 2021 Tokyo Olympics, Michael may have just found his new lucky number: 2021.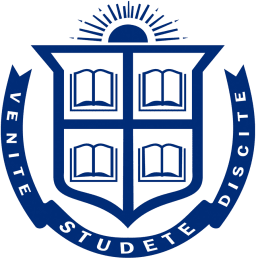 Blair Academy on Instagram, Twitter and Photoshelter
We encourage you to follow Blair on Instagram and Twitter. In an effort to connect and engage with more students, parents and alumni, Blair shares select photos on Instagram and Twitter. The School also regularly posts photos to Photoshelter, an image- and video-hosting website, where you can view and download photos of current and past Blair Academy events. You can also access Instagram, Twitter and Photoshelter from the #BLAIRACADEMY link at the top of Blair's website at www.blair.edu.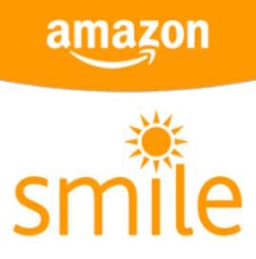 Amazon Donates to Blair Through AmazonSmile!
AmazonSmile is a simple and automatic way for you to support Blair Academy every time you shop, at no cost to you. When you shop at smile.amazon.com, you'll find the exact same low prices, vast selection and convenient shopping experience that you are familiar with at Amazon, with the added bonus that Amazon will donate a portion of the purchase price to Blair.